By Kasia Grobelny (Check out her awesome blog The Motherland!)
"The company began purely by passion – I have always loved bringing people together around delicious, healthy food."
After consistently hosting friends (sometimes around 3 times per week!) in her tiny San Francisco apartment to enjoy her delicious homemade dinners, Anja was invited to cook for a 200-person company event in 2015.
Without hesitating, she agreed, wrote a menu, hired friends as staff and pulled off a successful event – all on her first try! It was exactly the push she needed to get back to doing what she loved most since she had last cooked as a private chef in her hometown, Tahoe City.
"From there, I quit my software sales job and for three years have been ceaselessly motivated to continue finding ways to bring people together around great food. That is the passion that fuels me."
Hiring staff whose values align with her own passion for creating healthy, delicious cuisine are also a key component of her business. That love for food and of course, a commitment to catering (pun intended) to clients' needs (no request is too small) is paramount in the success of the company. Anja believes wholeheartedly in letting her employees' talents and passion shine through in every dish they make.
"I strive to search for the passion in my employees, and let it thrive, by giving them the opportunity to be creative with the food and put their love and personal flavors into the food. I always give the menus and recipes, but my employees know that the recipes are guidelines and they are allowed to make what they feel passionately is most delicious for the client. They make food that they would eat themselves! And the clients can taste when there's this kind of love in the food."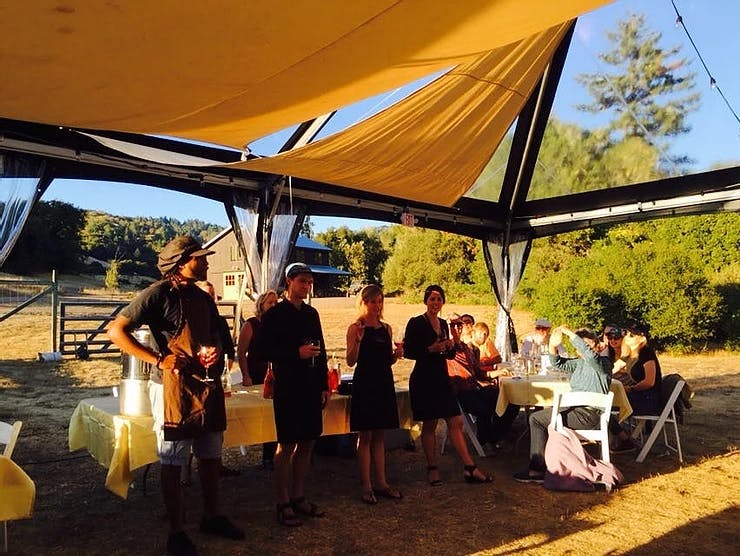 But it's not always all fun and games. When it comes to food and the catering industry in general, there's always a margin for error or simply conditions that can be out of your control. Taking it all in stride – both the good and the bad – is something that Anja embraced early on.
"Passion is also about knowing that things can go wrong – and it's not about what is planned, but how you react to keep the mission in focus. I make it very clear that, even as boss, I am always learning and that my team teaches me new things every day. This brings out the passion to work when times can be more intense or require much more effort and execution. Our passion for good food, the customer and our teams' success is what keeps us going until everything is perfect."  
Anja and her dedicated staff have faced countless obstacles from a flooded kitchen (they ended up making the meal while standing in several inches of water!) to last minute menu changes and everything in between, they try to take it all in stride and use every opportunity as a learning experience. She encourages a culture of learning and keeping an open mind. That openness and flexibility keep Anja and her team excited about coming to work every day and doing what they love. She's also a firm believer in learning about what makes people excited to eat and what keeps them coming back.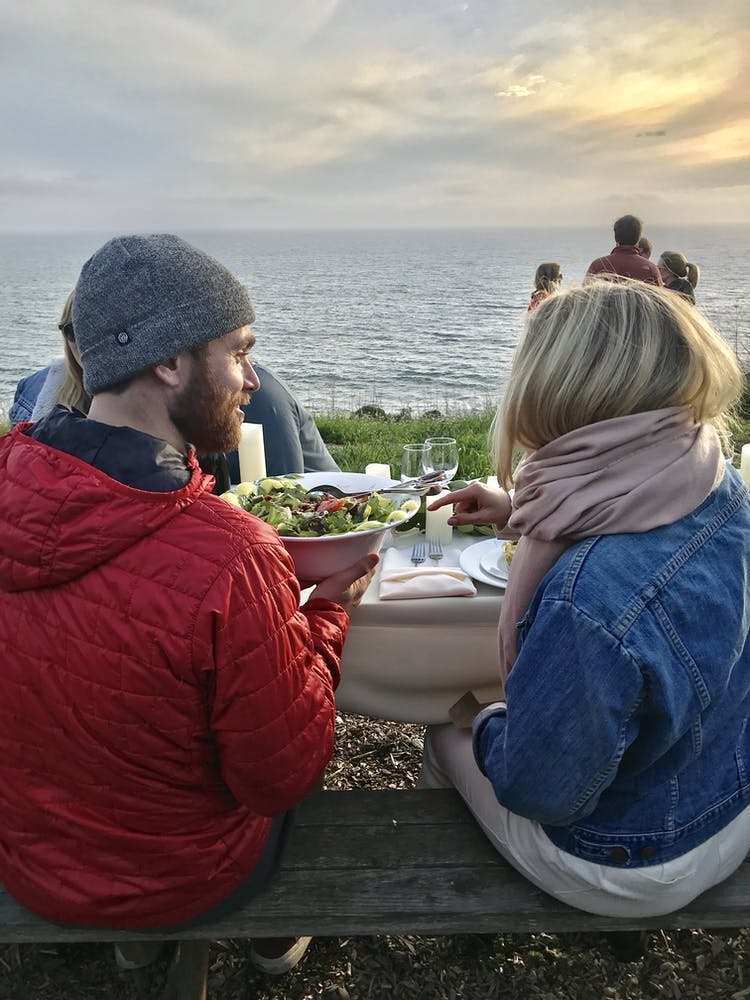 "Our mission is always to do what it takes to keep our customers happily together around delicious, healthy and high-quality food. We want to make sure everything is memorably fulfilling, satisfying and nourishing so that everyone leaves energized and ready for their next adventure."