Got bananas that have been lying around for too long? Make banana bread! This hearty, healthy banana bread recipe is both gluten and dairy-free (if you want it to be). Try substituting bananas with zucchini, too!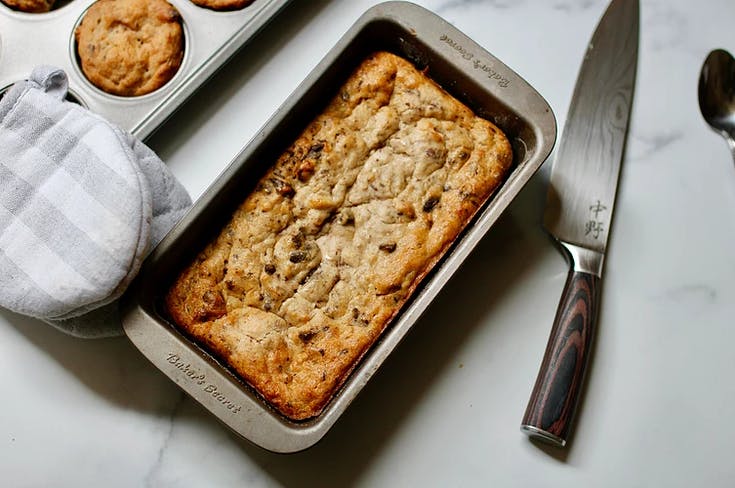 Ingredients:
3 ripe bananas, mashed
6 tablespoons coconut oil, melted, plus more for the pan
2 1/4 cups gluten-free 1:1 flour or all-purpose flour, plus more for the pan
3 large eggs, at room temperature
1 1/2 cups milk of choice
3/4 cup maple syrup
1 tablespoon baking powder
1/4 teaspoon fine sea salt 
1 teaspoon vanilla extract
1 teaspoon ground cinnamon 
1 cup Hu Kitchen baking chocolate gems or chocolate bar (chopped into chunks)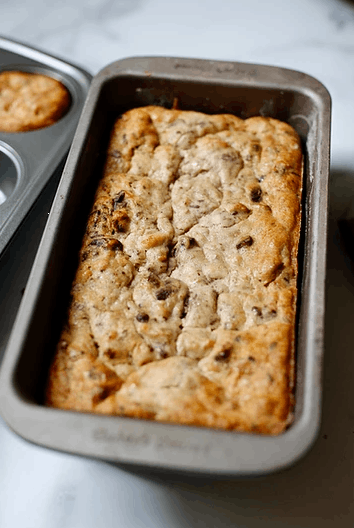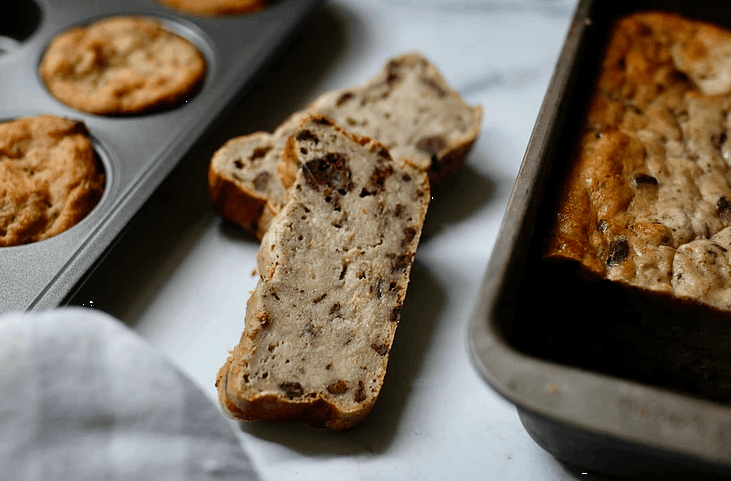 Instructions:
1. Preheat the oven to 350F. Coat the bottom and sides of a 9-by-5-inch bread loaf pan with oil. Sprinkle a bit of flour over the oil, and shake the pan to coat all sides. Knock out any excess flour.
2. In a medium bowl, using a whisk or electric mixer, beat the eggs.
3. Using a wooden spoon, stir in the milk, oil, banana, maple syrup, and vanilla extract.
4. In another medium bowl, stir together the flour, baking powder, cinnamon, and salTo make the batter, add the dry ingredients to the banana mixture, and using a wooden spoon, stir until combined and smooth. Stir in chocolate chips or chocolate bar chunks.
5. Pour the batter into the prepared loaf pan, and using a spoon or spatula, spread it out, smoothing the top.
6. Transfer the load pan to the oven, and bake for 50 minutes to 1 hour, or until a toothpick or knife inserted into the center comes out clean. Be careful not to over-cook the loaf. Remove from the oven. Let sit for at least 10 minutes before slicing.
Let us know how it turns out! Feel free to tag us @anjalee.co