Here's a special sneak peak into my new cook book, set to release April 2021!
Pumpkin naturally adds a creamy, rich texture to baked goods. It is also rich with nutrients, including antioxidants, which protect your body from DNA-damaging free radicals that can cause major inflammation. You can make the pancake batter a day ahead and then just preheat the pan and pour the batter in when you're ready to eat!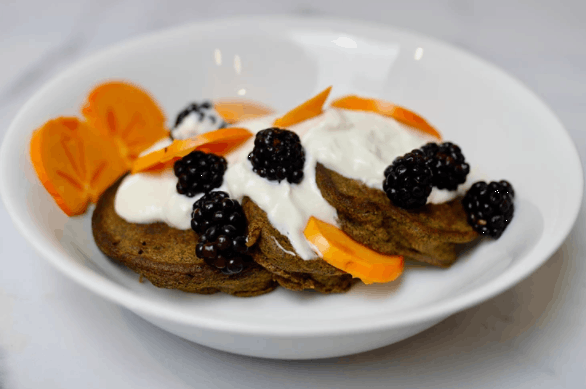 Serves 4 / Active time: 35 minutes 
Ingredients: 
1 cup plain low-fat Greek yogurt 
4 tablespoons maple syrup, divided
1/2 teaspoon sea salt, divided 
2 teaspoons vanilla extract, divided
3/4 cup buckwheat flour 
1/2 cup oat flour 
2 teaspoons baking powder
2 teaspoons pumpkin pie spice
3 large eggs
1 cup milk of choice
3 tablespoons coconut oil, melted, plus more for cooking
1 14-ounce can unsweetened pumpkin purée (or sweet potato)
1 cup fresh raspberries, or seasonal fruit of choice, roughly chopped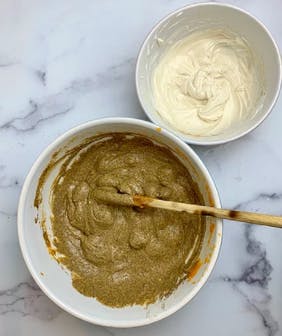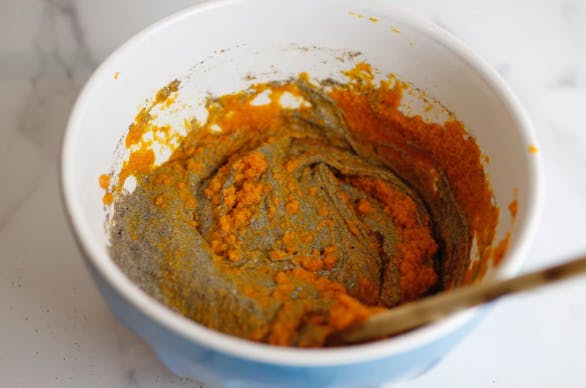 Instructions:
1. In a small bowl, whisk the yogurt, 3 tablespoons of maple syrup, 1 teaspoon vanilla extract and a pinch of salt to combine. Reserve as a pancake topping for the end.
2. In a large bowl, whisk together the flour, baking powder, pumpkin pie spice, and 1/2 teaspoon of salt.
3. In a medium bowl, whisk the eggs, milk, melted coconut oil, vanilla, and remaining 1 tablespoon of maple syrup to blend. Using a wooden spoon, fold the wet ingredients into the dry ingredients and stir to combine. Add the pumpkin puree and stir well until smooth.
4. Preheat a large skillet over medium-high heat. When hot, add 2 tablespoons of coconut oil. Scoop or pour 1/2-cup portions of batter into the skillet (as many as will fit with room to flip). Cook for 3 to 4 minutes until the edges of the pancake are turning brown and the bottom looks cooked; flip to the other side with a spatula. Cook for 1 to 2 more minutes until the bottom side is brown. Remove from the skillet and reserve on a plate. Cover with aluminum foil to keep warm. Repeat with the remaining batter.
5. To serve, place 3 pancakes and top with one scoop of yogurt and choice of chopped fruit.
Make it easier: Try using 1 1/2 cups gluten-free flour, instead of all-purpose flour.