We are almost out of time. The oceans are on fire, ice caps are melting, and unpredictable weather has devastated communities all across the world. Just a few weeks ago 450 died in South Africa from deadly floods. Underwater gas leaks are creating lava-like flames in the ocean. We have islands of trash. People are unable to access clean water. Plastic pollution is killing up to a million people a year. And things will only get worse.
As a business owner, it is my responsibility to consider the effect my company has on people and the planet. I am conscious of the reality that in the last few decades, our world's goods and products have been designed and intended to eventually arrive at a landfill. In fact, companies today create products that will be considered waste in a matter of days. It is mind-boggling to try and comprehend just how much water, power, and resources are needed to maintain this wasteful system.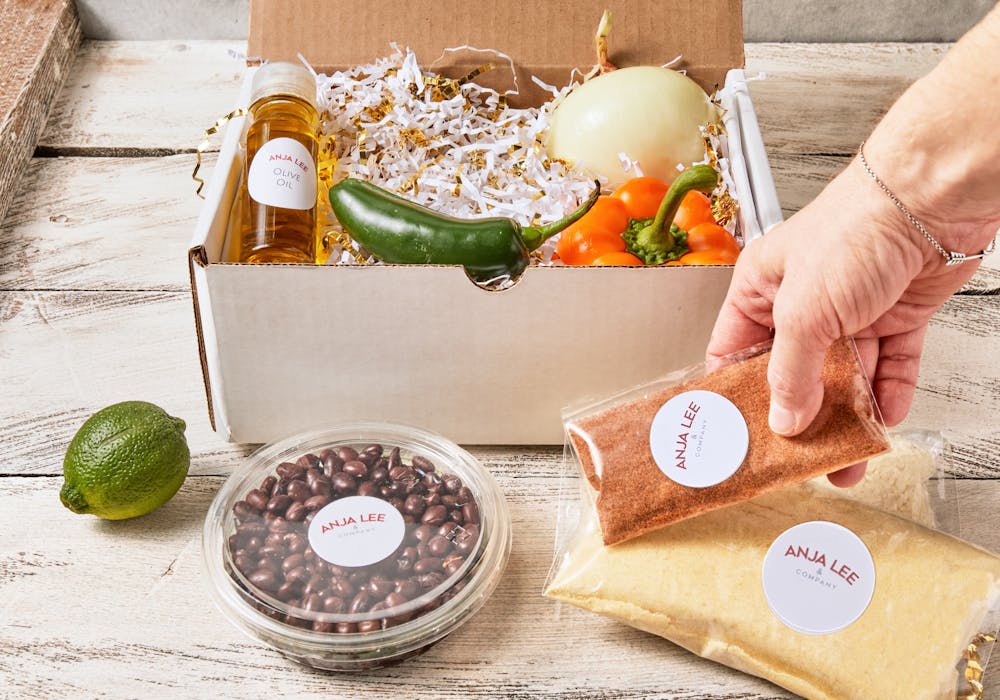 That's why when I started this company, I made a commitment to only use compostable and recyclable packaging for our kits. I had the circular economy in mind; the circular economy considers every stage of a product's journey – before and after it reaches the customer. I spent time learning about compostable and recyclable packaging to ensure the products we put into the world only leave a positive impact (especially on your taste buds too!). I never wanted to see an Anja Lee & Company logo on a piece of discarded packaging on the side of the road that may never decompose.
Every day I consider whether to bring children into this world or not – whether I can continue to be optimistic about our Earth's future and the conditions my children may live in. Our food, packaging, and waste needs to be taken care of correctly to ensure future generations live a healthy life just like we do – not in smokey air with temperatures that our bodies aren't able to survive.
It's time we learn what we can do as a human race, and what we can do in our day-to-day lives, to keep the Earth healthy and happy.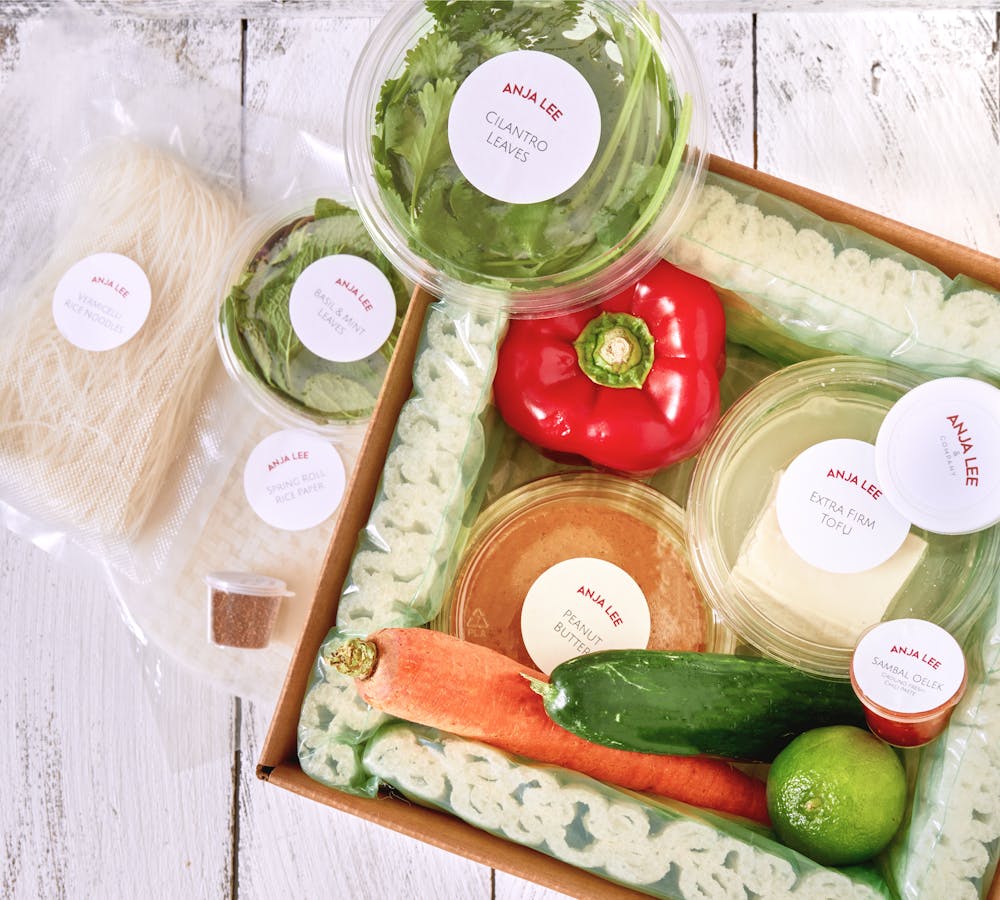 What is compostable packaging?
Compostable packaging means that after you've removed the hand-picked ingredients we've shipped to you for your next Anja Lee & Company cooking class, you can place the packaging in your compost and it will decompose. Compostable packaging should be able to break down and turn into nutrient-rich soil. Remember to add any food scraps to your compost. Did you know that food in a landfill produces methane? The food in landfills rots and is unable to naturally decompose, leading to methane emissions. Methane is a greenhouse gas even worse than carbon dioxide! When in doubt, compost.
What is recyclable packaging?
Recyclable materials include glass, metal, card, paper, and – increasingly – certain plastics. One of the most common forms of recyclable packaging is corrugated cardboard. We ship all of our kits in cardboard boxes. Recyclable packaging can also be a container that you wash out and use over and over again. We send the most darling wine bottles in our Wine Tasting Kits. Imagine washing those out after a tasting and using them as flower vases this summer?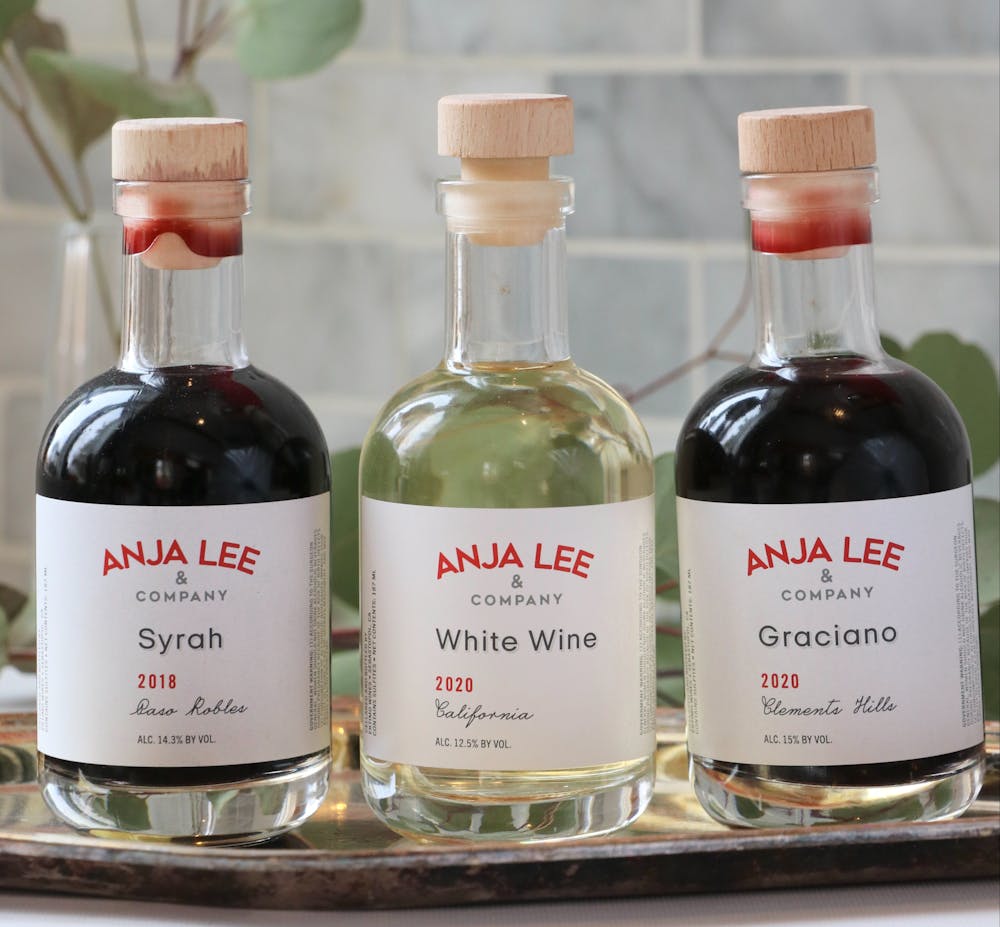 Sustainable practices are at the heart of what we do wherever possible so we are devoted to spending the extra dollar to ensure that all Anja Lee & Company packaging and kits are 100% eco-friendly. In fact, our kits are about 80% compostable and about 20% recycled (and recyclable!) packaging. We also source our food locally whenever we can to avoid unnecessary transportation emissions and support local farmers!
When you're planning your next virtual team event, remember to think about the impact the event will have on the planet and generations to come. Are you supporting a company that thinks about the way its products affect the environment?
Work with Anja Lee & Company, and your answer will be YES!